GIGASENSE Products
MEASUREMENTS
[ PIAB LKV Overload Guard ]
Used as an overload guard or as a slack rope switch in lifting equipment. Easily installed directly onto wire rope, it need not be adjusted even when the rope is changed.
Attached onto a stationary wire rope part of up to 44mm in diameter, it is able to handle 16 tons load part on a hoisting system or crane. The rope is deflected through a slight angle between the two wheels and the clamping jaw. When loaded, the rope tends to straighten. The resultant force is applied to the pull rod, and when the pre-set switch value is reached, the pull rod operates a micro switch and a close/open circuit is formed. The pre-loaded spring element of the load cell reduces the pull rod movement to the last 25% of full load.
---
[ PIAB LKVE Force Transmitter with Amplifier ]
Consists of a force transducer with amplifier and an electronic signal processing unit attached to a stationary wire rope. Used as an overload guard or slack rope monitoring, it has high repeatability and is made for use in aggressive industrial environment, and fully conforms to IP67.
The unit is not directly included in the rope system, and thus do not affect the construction of the lifting equipment. The load cell can be overloaded mechanically by 100% nominal load without affecting the accuracy of measurement. It is installed onto wire rope up to 44mm in diameter, for forces up to 16 metric tons in a single line. Factory preset, no adjustment is needed even when wire rope is exchanged.
Used in RMGC, RTG, STS, OHBC, tram lifts etc.
---
[ PIAB Load Guard ]
Designed to provide reliable control switching against over tensioning. Used as an overload guard in cranes and lifts for the automatic tensioning of belt conveyors and for other automatic power-sensing/load control.
Smart yet ruggedly designed. Resistant to impacts and can be rapidly unloaded. High repeatability and conforms to IP67. Can be temporarily overloaded by 100% without affecting the accuracy.
For process control, overload alarm, stepped moment protection and load sensing systems.
---
[ PIAB Crane Safety Monitor (CSM) ]
An electronic control unit for overload protection systems, whereby the CSM evaluated and computes signals from force transducers and can be set for alarm at pre-set limits.
The CSM will also record the operation of the hoist, and is designed for both indoor and outdoor application in demanding environment.
The CSM can monitor the following functions/operations:
- Slack Rope status
- Load Indication (Load in Hook)
- Load (Peak Value)
- Set Switch Limits
- Total Service Time
- Overload Service Time
- Number of Hoisting Cycles
- Levels for Change of Hoisting Speed
- Service Time converted into Full-Load Service Time (For computing of Safe Working Period as per ISO 12482-1, Cranes - Condition monitoring).
---
[ PIAB Dynamometer ]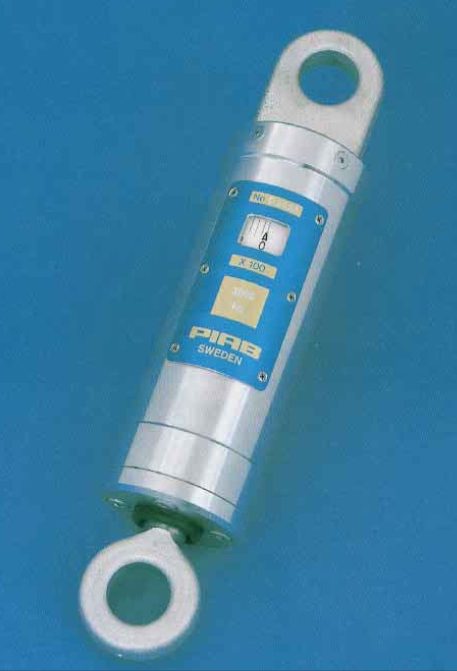 For accurate measurement of tension forces. Extremely robust and reliable to IP67. For site or laboratory work, weighing and measuring mechanical forces such as belt tension or safety equipment verification.
Also for tension controls of conveyor belts, lifting gears and haulages with optional Switch-Head.
---
[ PIAB Load Cell SLC & Transducer Amp ]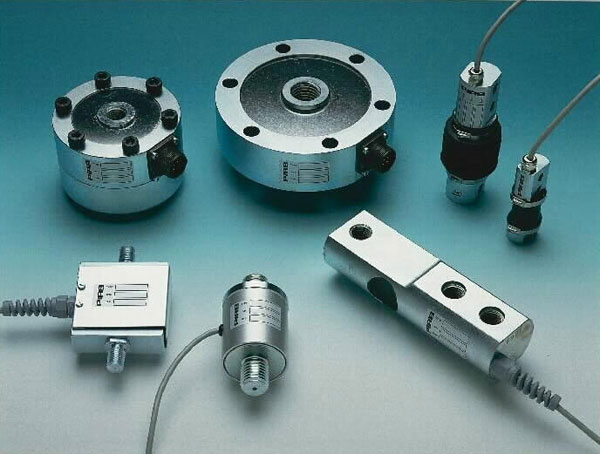 Option to replace an existing shaft at an equalizing location, for overload protection and load indication. Shear forces are measured relative to the load on the load pin.
Installed on motors, sheaves or winches, from typical compression or tension load cells to S-beam types for stationary applications as well as for mobile weighing system.
---
[ PIAB RTM Rope Tension Meter ]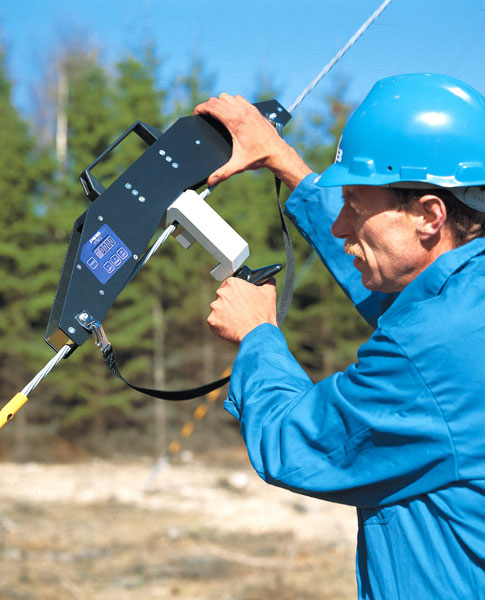 An extremely easy to use tension meter, with accurate measurement in pre-loaded wire ropes such as stay ropes, suspension ropes, catenary ropes etc.
By clipping the unit to the rope to be tested, and using the large hand screw to deflect the rope to a fixed angle, the resultant force will affect the load cell and thus measure the tension in the wire rope. Resultant force is displayed digitally in clear large format even under bright sunlight.
This extremely robust and accurate unit comes pre-calibrated from factory and can be used to measure tension forces up to 20 tons and for wire ropes up to 38mm in diameter. Microprocessor controlled. Rapid deployment and ease of usage in any situation.
---
[ PIAB Load Cell SLC ]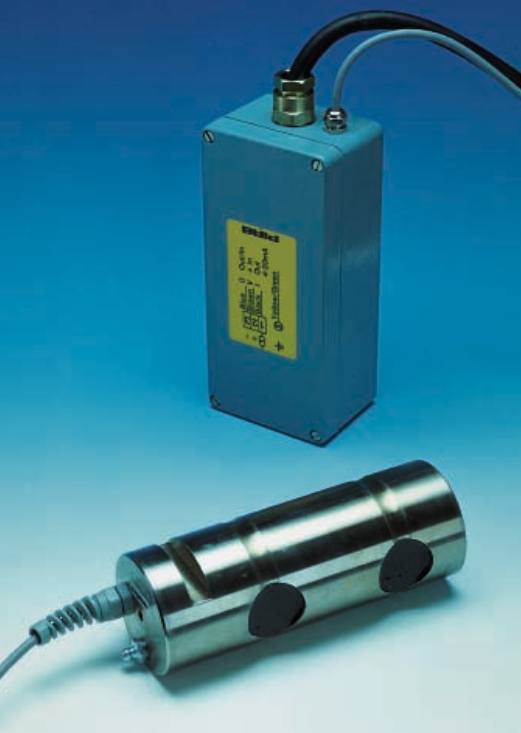 Meant for easy replacement of the existing shaft at an equalizing location or in other parts of the construction, for overload protection and/or load indication in a conveyor, crane or other devices.
The PIAB SLC Load Pin and PIAB LCA Amplifier are robustly built to withstand extreme environmental conditions over long operation period. The amplifier is built for IP67 protection.
---
LIFTING
[ PIAB Automatic Lifting Hook IS ]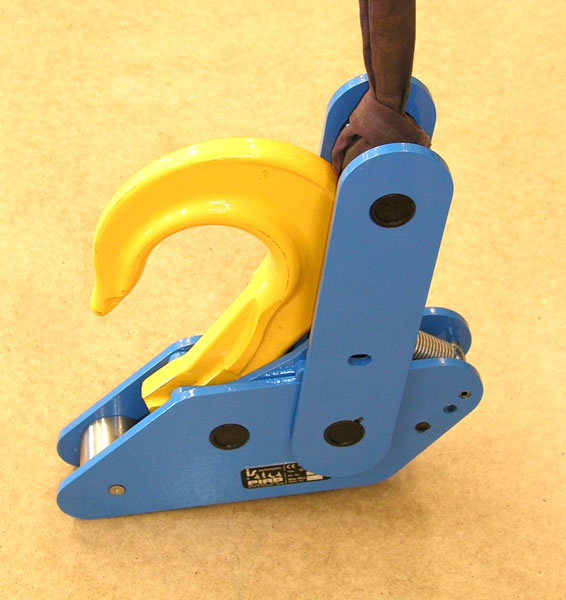 Lifting operations with mobile cranes and industrial hoists can be safely managed by the operator alone while remaining at the control cabin.
The hoist will automatically hook up, locks safely, and releases, by means of the spring loaded hook. The hook remains safely locked even when it is unloaded, such that it can be safely set down and allow sling adjustments to be made. The IS hook is tested and approved by the Swedish Institute for Materials Testing, and is available for loads ranging from 2 tons to 20 tons, with a safety factor of 4:1.
---
SECURITY SYSTEM
[ Anti-Collision System ]
Fail safe Anti-Collision system (microwave technology) for track bound cranes such as STS, RMGC, OHBC or other machineries.
Non-obstructive and easy to install, it is maintenance-free, and prevent costly equipment breakdowns and operational downtime. Installed in more than 4000 units worldwide, it control and protect track bound cranes or similar machineries traversing on the same track from collision with similar machineries or any obstacles in its path, human or machineries. The microwave technology makes it especially suited for steel works, harbors and any other hostile environment.
Extremely robust for outdoor or indoor use, it comes with self diagnostic system control features that connect easily to any crane control.
Each unit A and B consists of an active antenna and a relay box. The antenna sends a microwave signal to the opposite system. By using Doppler technique, the distance, speed and movement can be controlled and managed via a relay box. There are 3 relays in the relay box:
Relay 1 = Warning (speed reduction).
Relay 2 = Stops crane movement.
Relay 3 = Function control.